Join Our Aggie Community From Anywhere in the World
International students are an essential and valuable part of our global online community. That's why NMSU Global Campus ensures you enjoy all the rights, privileges, and protections of domestic students, no matter where you live.
In addition to the career-relevant skills and expert faculty that every NMSU student has access to, you'll enjoy added benefits by earning your degree online. NMSU Global Campus offers a faster path to graduation than in-person learning, along with the flexibility to fit classes into your busy schedule. The online path is also more affordable and requires fewer steps for admission.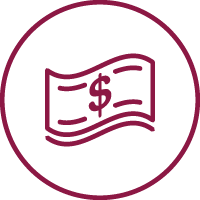 Traditional Cost Per Credit for Non-Resident Undergraduates at NMSU (after tuition and fees, when enrolled in 6-14 credits): $1032.96
Flat-Rate Cost Per Credit at NMSU Global Campus:
Undergraduate: $395.40
Graduate: $444.40
Admission Requirements
In addition to the regular admissions standards of NMSU Main Campus students, you'll need to complete a few extra requirements when you submit your application. To be admitted to NMSU Global Campus as an international student, you must:
If you're transferring credits from a university outside the United States, you must include a Foreign Credential Evaluation (FCE) report. This is required for transcripts from each foreign university you attended, and the report must be completed from a member institution of the 
National Association of Credential Evaluation Services (NACES)
, such as
WES
. While NMSU Global Campus does not endorse any particular service, our ISSS team has received positive feedback from international students about the resources
SpanTran
provides.
Depending on your country of citizenship, you may need to pass an English-proficiency exam, such as the TOEFL (Test of English as Foreign Language), IELTS (International English Language Test), or Duolingo English Test.
If you take the TOEFL, you must receive a minimum score of 520 (paper-based) or 68 (internet-based).
If you take the IELTS, you must receive a 6.0.
If you take the Duolingo English Test, you must receive a 95.
A waiver of the exam requirement may be considered for students who:
Are native English speakers
Scored at least 70% in English with the International Baccalaureate
Completed high school in the U.S. (after two full years) and scored in the 75th percentile in English on the ACT
Transferred from a community college or university in the U.S. with a minimum of 30 semester credits (or 45 quarter credits) with a GPA of 2.0 or better in classes that require strong English skills
While NMSU Global Campus reserves the right to require any prospective student to pass an English-proficiency exam if it seems necessary, students from the following countries will be exempt from providing an exam score for admission:
Anguilla
Antigua
Australia
Bahamas
Barbados
Barbuda
Belize
Bermuda
Botswana
Caicos Islands
Cameroon (Anglophone)
Canada (except Quebec)
Cayman Islands
Christmas Islands
Cook Island
Dominica
England
Eritrea
Fiji
Gambia
Ghana
Grand Cayman Islands
Grenada, St. Vincent, and the Grenadines
Guernsey
Guyana
Ireland
Israel
Jamaica
Jersey
Kenya
Kiribati Islands
Lesotho
Liberia
Malawi
Malta
Mauritius
Micronesia (Federated States of)
Montserrat
Namibia
Nauru
New Zealand
Nigeria
Norfolk Island
Papua New Guinea
Philippines
Scotland
Sierra Leone
Singapore
Solomon Islands
South Africa
St. Christopher
St. Helena
St. Kitts and Nevis
St. Lucia
Swaziland
Tanzania
Trinidad & Tobago
Tristan da Cunha Island
Turks & Caicos Islands
Uganda
Virgin Islands
Wales
Zambia
Zimbabwe
English Language Placement Test
Whether or not you're required to take an English-proficiency exam for admissions, you'll need to take the English Language Placement Test (ELPT) to determine which writing classes to enroll in. Based on the results of the test, you may either directly enroll in ENGL 1110M or be required to complete ENGL 1105M first.
Completing basic English courses at other U.S. institutions does not automatically satisfy the ENGL 1110M requirement. Equivalencies are determined by the University Student Records Office, who may refer exceptional cases to the English Department in the College of Arts and Sciences.
If there's a large discrepancy between your ELPT score and your TOEFL/IELTS scores, we'll determine your placement by the ELPT. Please note that some degree programs require additional English classes.