Program Quick Facts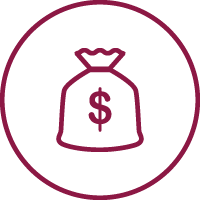 High-Demand Field
Every business today uses information technology to fulfill critical business goals.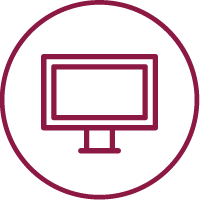 100% Online
Flexible, online classes make it easier to reach your goals while balancing work and family life.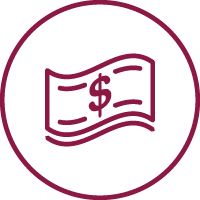 Affordable Tuition
NMSU Global Campus offers competitively priced tuition and scholarship opportunities.
Flexible, High-Quality IT Coursework
The Master of Information Technology degree at NMSU Global Campus increases your knowledge, skills, and value in the growing field of information technologies. With courses offered year-round, our 100% online program gives you a flexible and affordable way to achieve success in this stable career.
Whether you're already working in a related field or you're simply interested in pursuing an advanced technology degree, our M-IT program is specifically designed to train you in the advanced application of information technology.
Apply Now
Career Pathways
Master of Information Technology graduates from NMSU Global Campus enjoy careers across the spectrum of the workplace, in fields such as aerospace, business, education, finance, healthcare, defense industries, research laboratories, nonprofits, and more!

NMSU Global Campus graduates are well-equipped for a wide range of professional IT positions:
Chief Information Officer
Chief Technology Officer
Computer and Information Research Scientists
Computer Network Architects
Computer Programmers
Computer System Analysts
Data Science/Analytics Manager
Database Administrators
Information Security Analysts
IT Risk Manager
Network And Computer System Administrators
Software and Web Developers
"The program has exceeded my expectations so far, and I am achieving my personal goal of using the program to build upon my fundamental skill set. I have already been able to use some of the knowledge gained at my place of employment, as well as conversationally with colleagues."
Sam, Class of 2021
Accreditation
---
*For NMSU Global Campus programs and courses, the per credit hour cost is listed above. Special tuition agreements (Western Undergraduate Exchange, Descubre, etc.) are not applicable to NMSU Global Campus programs. Course fees still apply and are charged separately. Textbooks, uniforms, equipment, etc., are additional program costs. Additional per credit costs might be charged by the program, department or college.