Program Quick Facts
Hands-On Experience
Participate in hands-on projects using virtual machines and simulated networking equipment.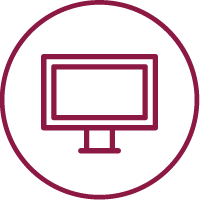 100% Online
Flexible, online classes make it easier to reach your goals while balancing work and family life.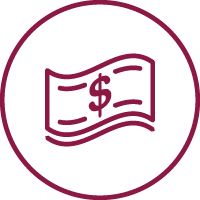 Scholarships Available
Get up to 100% of tuition covered with the New Mexico Opportunity Scholarship.*
Design, Implement, and Manage Information Systems
Study the newest information technology in-depth at NMSU Global Campus with our Bachelor of Information and Communication Technology (ICT) degree program. Forbes Advisor has named our ICT program among their Best Online Information Technology Degree Options Of 2023.
In this program, you'll gain practical knowledge and experience in managing and processing information on all layers of systems within an organizational infrastructure. You'll also learn to develop software applications and maintain technology infrastructures in a variety of settings and disciplines.
We offer two distinct ICT degree pathways:
An academic program for undergraduate students who have completed freshman and sophomore years in a computer degree or technology-related program at NMSU or another four-year institution.
An online two-year degree completion program leading to a baccalaureate degree for graduates of computer and technology-related associate degree programs at community colleges or other two-year institutions.
And we offer four concentrations:
Cyber Defense
Network Technologies
Software Development
Standard
Apply Now
Career Pathways
Graduates of the ICT bachelor's degree program at NMSU Global Campus are well prepared for a range of professional positions that require an IT degree, including:
Computer Support Specialist
Enterprise Database Administrator
Financial Systems Administrator
IT Business Manager
Network Engineer
Programmer Analyst
Programmatic IT Engineer
Project Manager
Senior Digital Analyst
Solutions Architect
Special Agent, Computer Forensics
Systems Engineer
Technology Support Specialist
"As an 18 year old, I found NMSU to be one of the most inviting campuses — rich in student life yet equally involved in academics. As a 36 year old, I am looking forward to coming full circle with NMSU and graduating as an Aggie forever."
Stephanie M., Class of 2024
Accreditation
---
*Terms and conditions apply.
**For NMSU Global Campus programs and courses, the per credit hour cost is listed above. Special tuition agreements (Western Undergraduate Exchange, Descubre, etc.) are not applicable to NMSU Global Campus programs. Course fees still apply and are charged separately. Textbooks, uniforms, equipment, etc., are additional program costs. Additional per credit costs might be charged by the program, department or college.