Program Quick Facts
Cutting-Edge Skills
Obtain the technical skills you need to further your career in data analytics.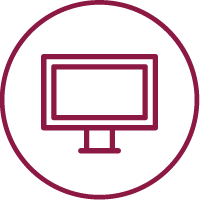 100% Online
Flexible, online classes make it easier to reach your goals while balancing work and family life.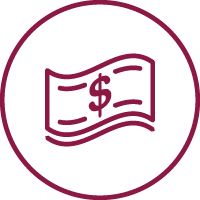 Affordable Tuition
NMSU Global Campus offers competitively priced tuition and scholarship opportunities.
Elevate Your Knowledge in the Domain of Data Analytics
The Master of Data Analytics at NMSU Global Campus provides complex technical knowledge that prepares you for advancement in your career. In this 100% online program, you'll learn how to analyze large, diverse data sets and develop effective ways to communicate your solutions to audiences of all backgrounds. By the time you've completed our flexible, affordable master's program, you'll know how to apply mathematical models, computational thinking, and programming skills to real-life data analysis problems.
Apply Now
Career Pathways
NMSU Global Campus graduates with a Master of Data Analytics are highly qualified to pursue the following positions:
Analytics Officer
Business Intelligence Analyst
Computer Systems Design
Data Analyst
Data Scientist
Financial and Operational Analysts
Healthcare Analysts
Scientific Researcher
System Analysts
Technical Consulting
"As an 18 year old, I found NMSU to be one of the most inviting campuses — rich in student life yet equally involved in academics. As a 36 year old, I am looking forward to coming full circle with NMSU and graduating as an Aggie forever."
Stephanie M., Class of 2024
Accreditation
---
*For NMSU Global Campus programs and courses, the per credit hour cost is listed above. Special tuition agreements (Western Undergraduate Exchange, Descubre, etc.) are not applicable to NMSU Global Campus programs. Course fees still apply and are charged separately. Textbooks, uniforms, equipment, etc., are additional program costs. Additional per credit costs might be charged by the program, department or college.